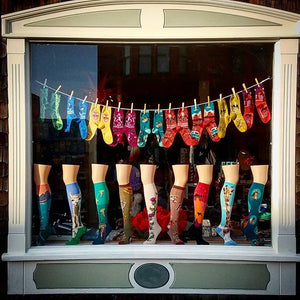 Welcome to Pippi Socks Online!
We are also open at our storefront 123 E .Laurel Street in Fort Bragg, Ca . Currently we are open 
Monday - Saturday 10:00-6:00 and Sunday 10:00-4:00.
While our entire shop is not online, if you don't see what you are hoping for here, we are happy to help you shop in our store or over the phone.  Order online and you can have the items shipped or we also offer local pick up.
If you need socks, Pippi's is here for you!