---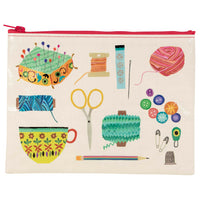 The only illustration this bag is missing is a bottle of clear nail polish for mending a hole in tights. Otherwise, I'd say it's a pretty accurate and complete representation.
Power cords, cosmetics, snacks, you name it! Small bags go in the big bags for instant organization.
95% post consumer recycled material.